Finally, I came up with some booze to mix a drink in this episode, after being schooled by Worm's preceding mixological efforts.
2 oz tequila
1/2 oz hot cinnamon schnapps
4-5 oz orange juice
Taste it — but beware, it may make you immediately inclined to leap off tall structures.
None, other than my screaming as I lept off the train trestle to my doom.

In retrospect, this drink is perhaps most notable as the prelude to what I, J, your bartender, consider Editor B's greatest vocabulary word segment of all time: his definition of the word, Faith. This whole, messy, ridiculous episode is worth watching in its entirety just for that one short segment, which gives me goosebumps every time I see it.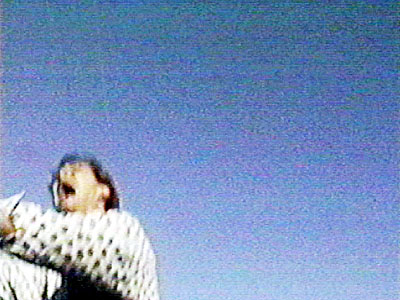 J's reaction after drinking the Leap of Faith.