Drink Recipe
This drink should be mixed in a mug with a backwards image of the state of Indiana.
Ingredients
2 oz. vodka
paper
1 oz. Original California root beer schnapps
3-4 oz. RC Cola
diced onion
Directions
Pour vodka into mug. Tear paper ino tiny pieces and mix into vodka along with schnapps and cola. Add finely diced onion.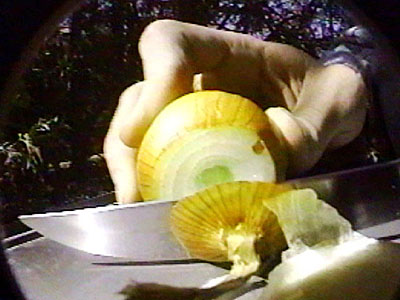 J slices up some onion for a Philo T. Farnsworth Float.