Drink Recipe
I packed my bag to prepare for almost anything — I had a sandal, a headrest, a cowbell, a knife, a stringer, a harmonica... but, uhm, no alcohol. Go figure.

Fortunately, Worm came to the rescue.
Ingredients
1/2 of a glass of rum
fill with any cola
Directions
Mix it. Yeah, it's basically a rum and coke, but with an important visual distinction: it has a vanishing point in the background.
---
"Distinctly woozy," sayeth Worm.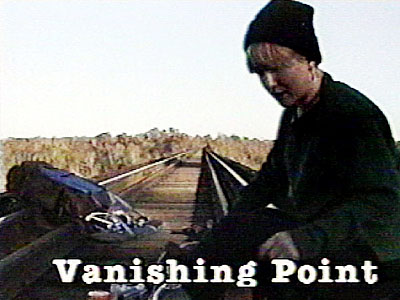 Worm prepares to mix a Vanishing Point on the nation's longest railroad trestle.