The Common Ground Health Clinic is a non-profit organization that provides free quality health care for the greater New Orleans community, and develops and provides programs to address community health care needs through collaborative partnerships.
ROX is not affiliated without Common Ground in any way, but we whole-heartedly support them and encourage you to do the same.
Be sure to check out their website at cghc.org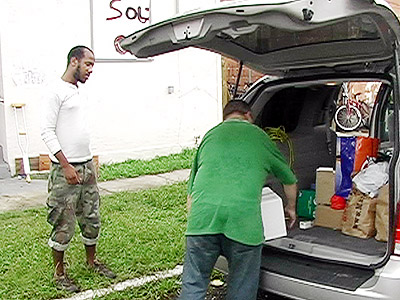 Michael and a volunteer unload donations from Bloomington, Indiana, at the Common Ground Health Clinic in the Algiers neighborhood of New Orleans.